How to make money with sprd
sprd simplifies the routine of monitoring cryptocurrency price differentials.
Possible pay off in a day.
How to earn?
Set up the scanner for the instruments and currencies of interest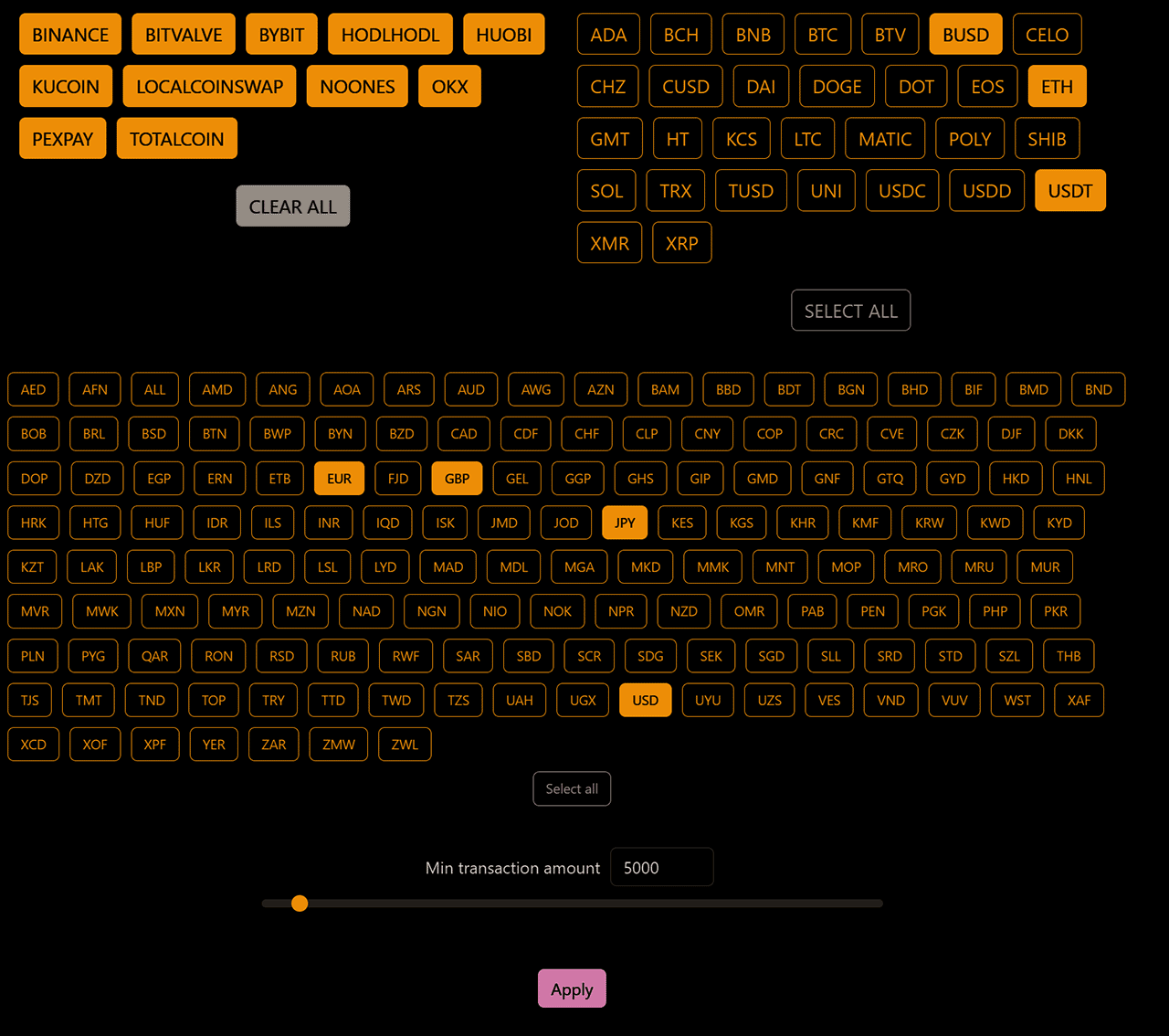 Wait for the actual connections to appear and make the exchange
Or as Taker (exchange according to existing orders)
Or as a Maker (create requests and wait for a client)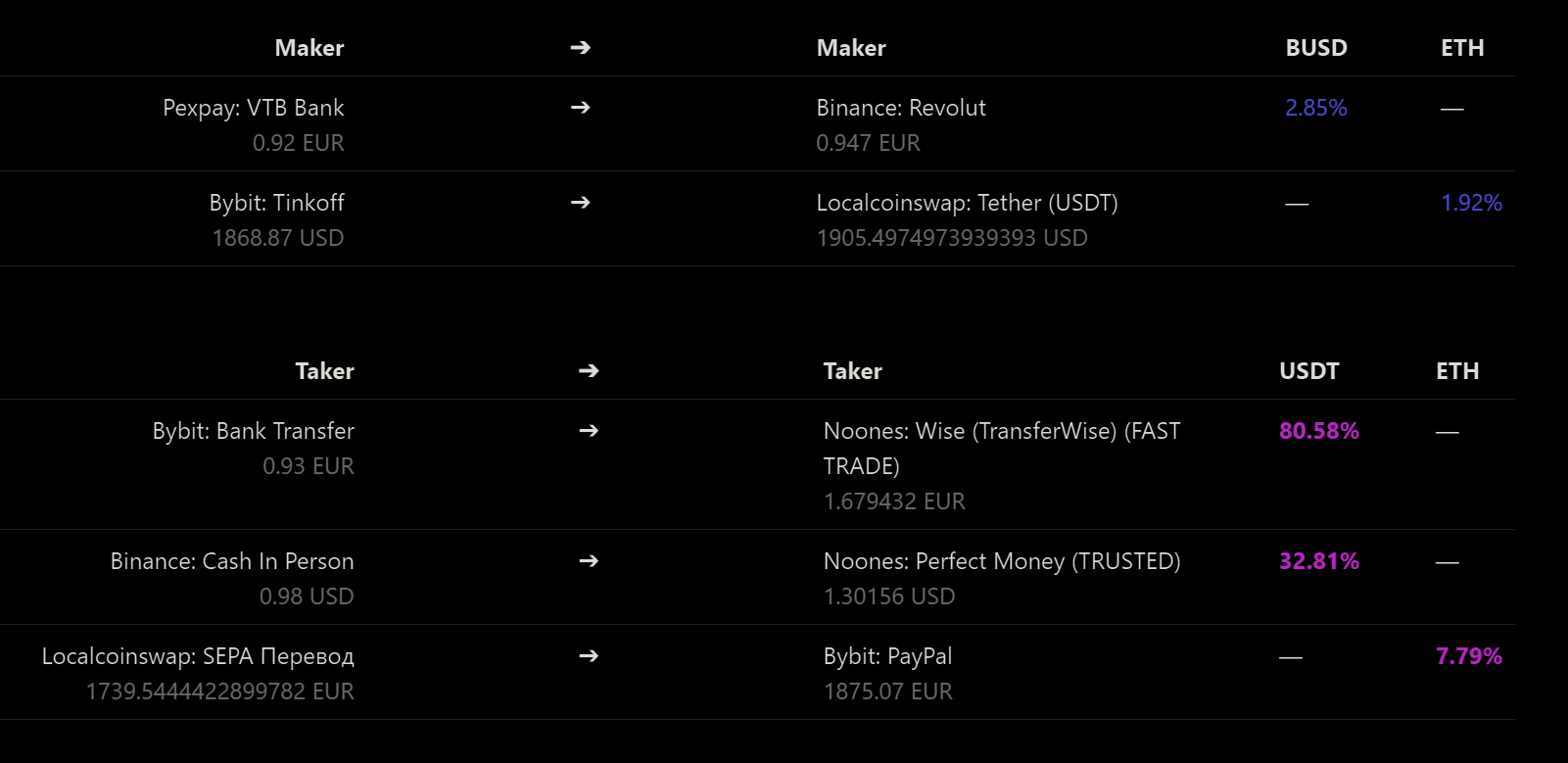 Make an exchange and get a profit.
Do not chase the maximum profitability, it can be a scam.
Give preference to liquid cryptocurrency bundles and carefully check to whom you transfer money.
Before starting arbitrage, we recommend that you carefully understand this subject.
Cryptocurrency trading involves high market risk.
Start with small amounts of money and take your time.